Digital transformation was put on the fast track as businesses adjusted amid the COVID-19 pandemic. In just two short years, advancements in distributed IT networks and cloud infrastructure shifted from competitive advantages to business requirements to accommodate new remote work models and streamline operational functions in the face of pandemicrelated challenges.
Digital-centric IT strategies will continue to gain steam as businesses look beyond the pandemic. Electrical professionals should consider how this changing frontier impacts backup power demands so they can be in the best position to design systems that support evolving business requirements. In this article, I'll revisit some central backup power technologies and advancing solutions to keep in mind for the future.
A stable backbone
In the transition to digital and remote IT infrastructure, foundational elements such as uninterruptible power supplies (UPSs) and generators remain essential in safeguarding systems against downtime from unplanned outages. Power management software has now become an even more critical piece to the puzzle, enabling staffs to oversee and maintain their assets even without having someone on site at every IT facility. Software applications integrate with power management devices like UPSs to enable a proactive approach to mitigating power events before they cause damaging outages.
Combined with UPSs and power management software are rack enclosure power distribution units (PDUs), which offer advances that professionals should be aware of in light of the escalating IT demands many businesses face. As rack environments face increasing demand for power density, new PDUs can help make power distribution to critical infrastructure more efficient.
Advancement continues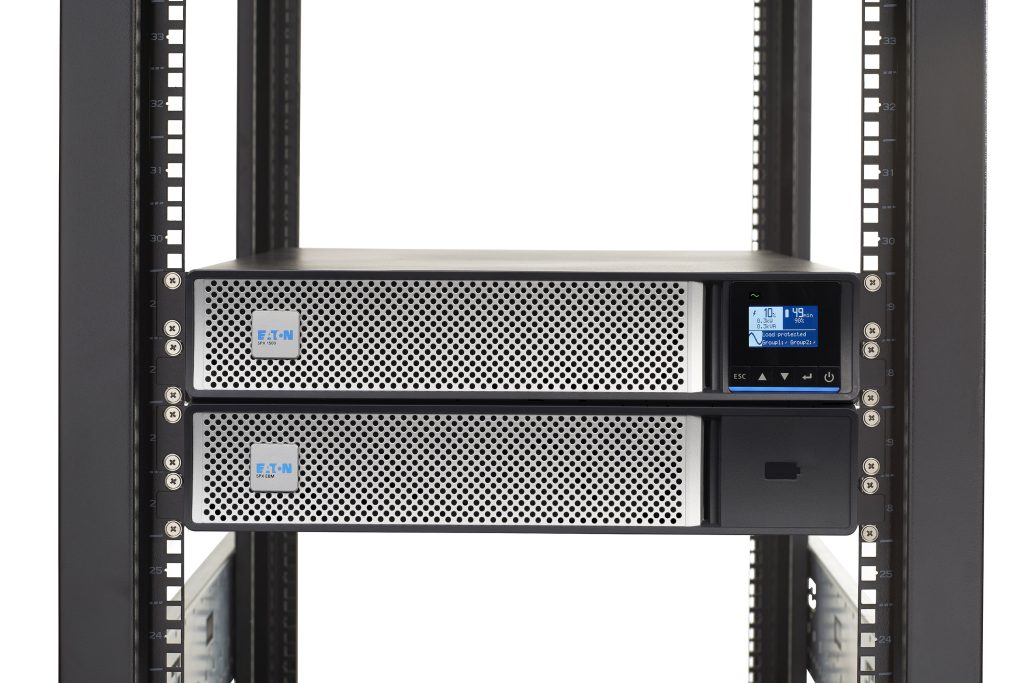 As electrical professionals develop backup power strategies for their customers, they should keep in mind that innovations in power equipment taking shape can help businesses better optimize performance, service life and efficiency. New lithium-ion batteries, for instance, can serve as a valuable replacement option for traditional valve regulated lead acid (VRLA) batteries in UPSs. They are smaller and lighter, offering built-in monitoring and ease-of-maintenance with the ability to last longer and recharge faster. They have an eight-to-15-year operating life compared to traditional UPS batteries, which generally need to be replaced every three to six years.
Power management software is also advancing with new capabilities for up-grading to real-time data and enhanced performance insights that can strengthen backup power schemes. These systems can be paired with predictive analytics services like Eaton's PredictPulse, which enable remote monitoring to help anticipate the failure of critical components. In shifting the maintenance process from a reactive to proactive one, these systems ensure that service technicians are called on site only when their assistance is absolutely necessary – another important factor in minimizing unnecessary in-per-son interactions. Repairs or updates can be scheduled at convenient times, avoiding emergency service calls, and utilizing existing maintenance windows.
In the remote age, it's also important to consider virtualization infrastructure to ensure systems are fully prepared for potential outages. Integrating power management solutions with prevalent virtualization management platforms like those from VMware, Cisco, NetApp, Dell EMC, HPE, Nutanix and Scale Computing can extend the availability of critical services. And, with solutions that align power management and virtualization software, technicians can manage physical and virtual servers along with power management devices all from a single console.
Be prepared for cyberthreats
As technologies become more interconnected, it increases the number of potential entryways for malicious activity, and that may include power management. In fact, the Cybersecurity and Infrastructure Security Agency (CISA) and Department Energy recently released a public advisory regarding cybersecurity issues for some internet-connected UPS devices and urged organizations to take action to mitigate potential threats.
Implementing policies and procuring technologies can help deliver a more effective level of security as systems become interconnected. To that end, the global safety science organization UL has developed and published a standard, UL 2900-1, that applies to software cybersecurity for network-connectable devices. The standard provides criteria and methods for evaluating and testing for vulnerabilities, software weaknesses and malware, as well as requirements regarding the presence of security risk controls in the architecture and design of a product. The International Electrotechnical Commission (IEC) has also released cybersecurity certifications such as ISA/IEC 62443 to give companies a resource to address security vulnerabilities in industrial automation and control systems.
Purchasing equipment that has been certified using these standards can provide greater peace of mind as new systems are added to the network. For example, at the power management level, there are network management cards that can help connect devices like UPSs and better protect against breaches, with Eaton being the first company to have UPS connectivity devices certified to meet both UL 2900-1 and IEC 62443-4-2 cybersecurity standards. As the proliferation of smart, connected devices link together more elements of business and IT operations, electrical professionals should look to partner with technology and solution providers that are willing to be proactive in addressing IoT and security risks.
There are a number of other practical steps professionals can take to protect devices across their connected infrastructure. This includes using a firewall and encrypting information; conducting routine security assessments; regularly updating antivirus software and antispy-ware; using advanced email filtering; establishing powerful password policies and end point protection; and offering employees cybersecurity awareness training. Physical security measures such as using security locks on IT racks can also help to ensure that only authorized personnel have access to IT equipment.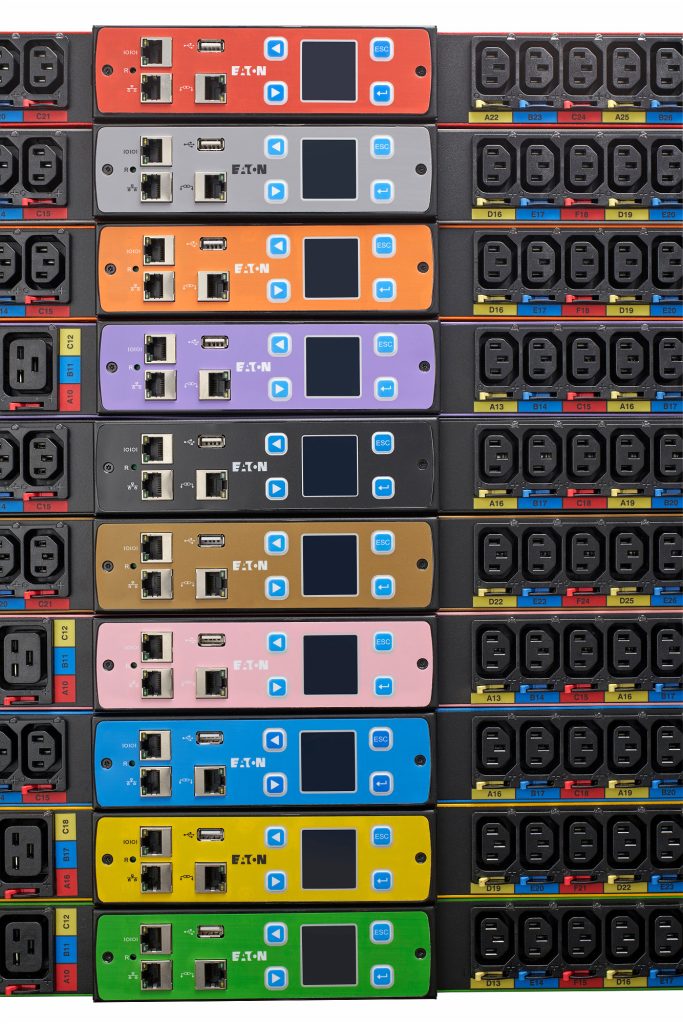 The future is now
As companies move forward amid the new normal, digital transformation shows no signs of slowing down. The increasing reliance on remote technologies and cloud infrastructure, coupled with advancements in IoT and automation, will only accelerate the transition. Electrical professionals should take heed of this trend and understand the impact it has on power requirements for businesses.
While the landscape is changing fast, companies have many resources at their disposal. Electrical professionals can play a valuable role in helping navigate this process and ensure IT teams are doing their due diligence. With a strategic approach that integrates core components and latest advancements in backup power, electrical professionals and their customers will be well-positioned for the next stage of power evolution.