iTOOLco IS A UNIQUE research and development company that has led the electrical tool industry with their groundbreaking designs since 2001. iTOOLco's inventors & Co-Founders David & Michael Jordan have developed and patented countless innovative products, pushing the envelope of what can be done to improve the lives of electricians and distribution partners alike.
iTOOLco has been awarded prestigious accolades, including numerous NECA Showstopper Awards, for its groundbreaking work in the electrical field. Based in Clinton, TN, iTOOLco is dedicated to creating
the highest quality American made products, backed by an industry leading 6 year warranty.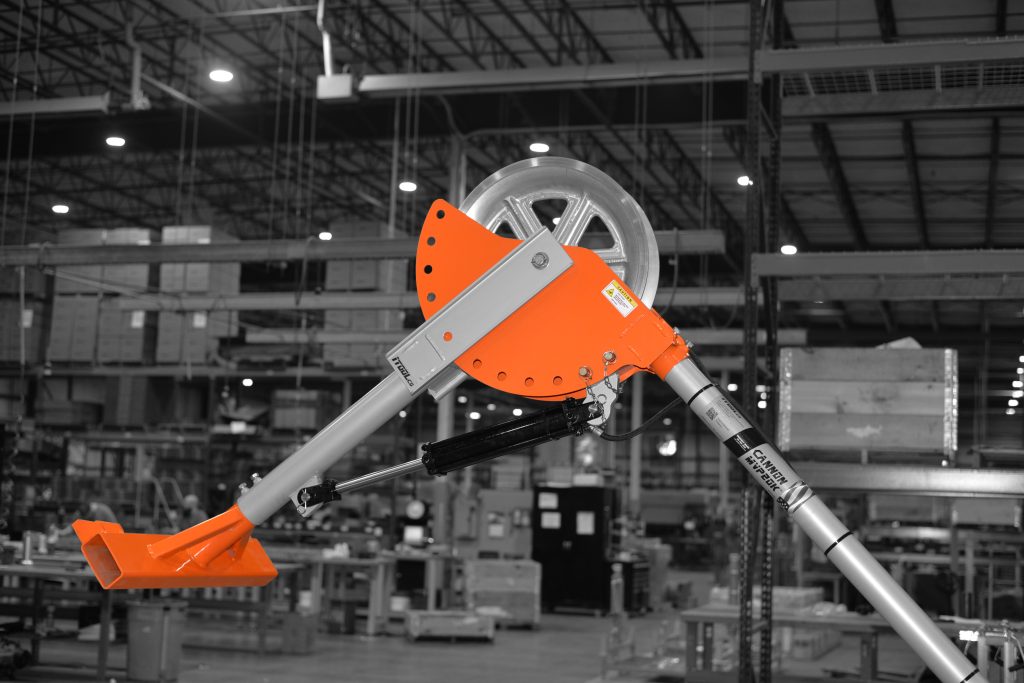 With real world experience as electrical contractors, brothers David and Michael Jordan have a deep understanding of the kind of quality, time-saving tools electricians depend on for doing the job right. Over the years iTOOLco has revolutionized the wire pulling market with the introduction of the first ever 12,000 lb. puller – the Cannon 12K, with built in reverse. As well as their Cordless Cannon 3K & 6K (the first on the market of each, respectively). Capable of reaching areas where power may not be available, these pullers allow users to achieve the same amount of power, without worrying where it will come from. Also known for their Gear Punch which includes lifetime replacement on draw studs, Tray Rollers, numerous Material Handling solutions, etc. iTOOLco ensures that no matter the job, there is a solution.
With the launch of their latest innovation – The MVP20K; Speed, versatility, and performance are all designed into a unit unlike anything on the market today. Capable of pulling up to 20,000 lbs. The MVP20K allows users to set a maximum load limit and pulling speed, preventing damage to the wire or conduit. The unit attaches to any high flow skid steer and allows the user to control the booms from inside of the cab. With a dual capstan design featured across all of our pulling platforms, the MVP20K is able to offer you two pullers in one. A large capstan offers higher speeds, pulling up to 65′ per minute for lighter loads. The smaller capstan is able to take on higher torque for your heavy loads, while still reaching speeds that far outpace the competition. This dual capstan design allows users to reach the full potential of their puller – without compromising the strength of the puller long term. With its versatile and intuitive design, the MVP20K allows for larger pulls without the need of trailer mounted equipment. Letting users get into harder to reach areas and pull more efficiently then previously possible. The included T-Base has built in hooking points for pulley setups, and an available T-Base makes vault setups a breeze. Engineered with end users in mind – this puller has been designed to simplify heavier pulls. The MVP20K also tackles the challenge of storage space, fully collapsible and capable of fitting on a pallet, this unit ensures you don't lose a large amount of floor space in the small amounts of time it is waiting for the next job.
Creating a Faster Safer Workspace has been a main goal of iTOOLco since the beginning. With the use of the MVP20K – customers have been able to expedite their pulling schedule, finishing wire pulls weeks ahead of schedule. Allowing the customers to meet deadlines in advance during a time where everything seems to be delayed.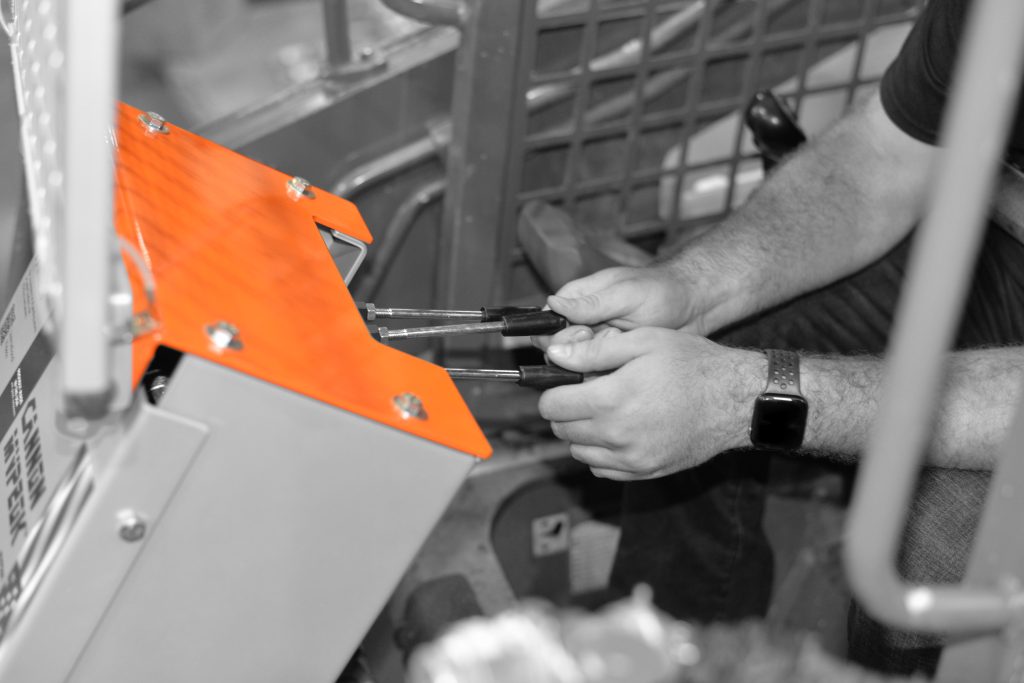 With constant delays in the production landscape over the last two years – the iTOOLco production team has gone above and beyond to keep up with increasing demand during a time where lead times seem to only grow longer. Owners and Co-Founders David & Michael Jordan credit this to making their products in America. "Being able to walk out into the shop every day and lay eyes on the product and have my thumb on what is going on is critical," said David. David and Michael take great pride in building their team – with the belief a good team is the core of the company. By creating a demo style that changed the way live demos were approached – the iTOOLco sales team creates an interactive experience for its customers. "We have the best sales team in the industry, hands down." Says Michael – who has spent countless hours in the field himself ensuring the team has the best person to person training to meet customer needs. With a fully equipped demo trailer, the team travels the country from state to state – providing an in-depth product break down and training wherever they are needed.
Wanting to make sure all aspects of customer care are taken to the highest level, iTOOLco has been determined since day one to provide a different experience for its customers. Coming in from the start with an industry leading 6-year warranty, and a service team that not only is responsive – but truly understands that there is a person at the other end of the call. With a regular turnaround time of within a week, from shipment of your item to the warehouse and back to you. The service team is determined to get your product back to you as soon as possible. "We understand things happen, and we will do our best to fix the issue and get your tool back to you as fast as possible" said Maria Jordan – head of customer care. "Service to our customers has always been held to a higher standard and that won't stop anytime soon."
With the launch of their latest website, submitting a request for quote has never been easier. "With our new "add to quote" feature – customers can build their package and get a quote the same day, usually within an hour. Our inside sales team will also provide them with their closest distributor and connect them. As well as answer any questions they have about the products they are interested in" said Calvin Jordan – Director of Marketing. "Connecting with our customer base is crucial to our success, and we want to make the process as easy as we can for them. The new site allows customers to easily take 360 spins of the products, access cut sheets, product videos, and much more.