iTOOLco is a unique research and development company that has led the electrical tool industry with their groundbreaking designs since 2001.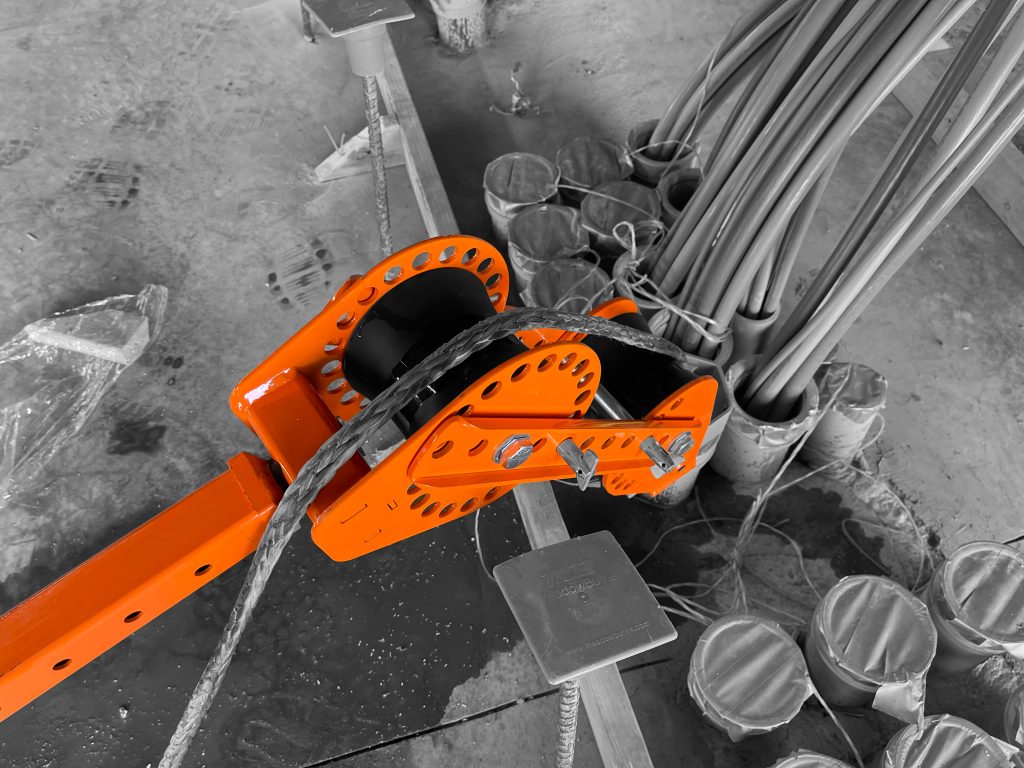 iTOOLco's inventors & Co-Founders David & Michael Jordan have developed and patented countless innovative products, pushing the envelope of what can be done to im- prove the lives of electricians and distribution partners alike.
With the launch of their latest innovation – The Cordless Cannon 6K. Speed, versatility, and performance are all designed into a small, compact unit. This portable 6,000 lb. puller is intuitively designed to handle all of your day-to-day wire pulls. With a dual capstan design featured across all of their pulling platforms, the Cordless Cannon 6K is able to offer you two pullers in one. A large capstan is able to offer higher speeds, pull- ing up to 52' per minute for lighter loads. The smaller capstan is able to take on higher torque for your heavy loads, while still reaching speeds that far outpace the competition. This dual capstan design allows users to reach the full potential of their puller – without compromising the strength of the puller long term.
With its versatile and intuitive design, the Cordless Cannon 6K falls in line with several features seen across iTOOLco's pulling platforms. Receiver hitch and floor mountable, this unit can be broken down to its base to allow quick pulls in tight locations. One pop-pin removes the unit from the cart, making easy work of job site set up and maneuvering. Engineered with end-users in mind – this puller comes equipped with everything you will need to get going. A patented universal adapter that is good for up to 5,000 lbs fits easily over your conduit opening. Meanwhile five conduit adapters (size 2″-4″) store on the cart for loads over 5,000 lbs. ensuring you will be ready for whatever job comes your way. With a single pop pin, you can easily maneuver your pulling head into an overhead, underground, or side pull position. The dual-head design also allows for wide-angle head adjustment – meeting any inclination you may need. With an extra extension that stores right on the cart, the Cordless Cannon 6K allows the end-user to get out 13' of extra wire. When you are ready to pull, the built-in capstan switch automatically turns the puller on and off. Simply tug on the rope to start the pull and slack off the rope to shut it down. No need to worry about keeping up with a footswitch.
Having real-world experience as electrical contractors, brothers David and Michael Jordan have a deep understanding of the kind of quality, time-saving tools electricians depend on for doing the job right. Over the years iTOOLco has revolutionized the wire pulling market with the introduction of the first-ever 12,000 lb. puller – the Cannon 12K, with built-in reverse. As well as their Cordless Cannon 3K & 6K (the first on the market of each, respectively). Capable of reaching areas where power may not be available, these pullers allow users to achieve the same amount of power, without worrying about where it will come from. Also known for their Gear Punch which includes lifetime replacement on draw studs, Tray Rollers, numerous Material Handling solutions, etc. iTOOLco ensures that no matter the job, we have a solution.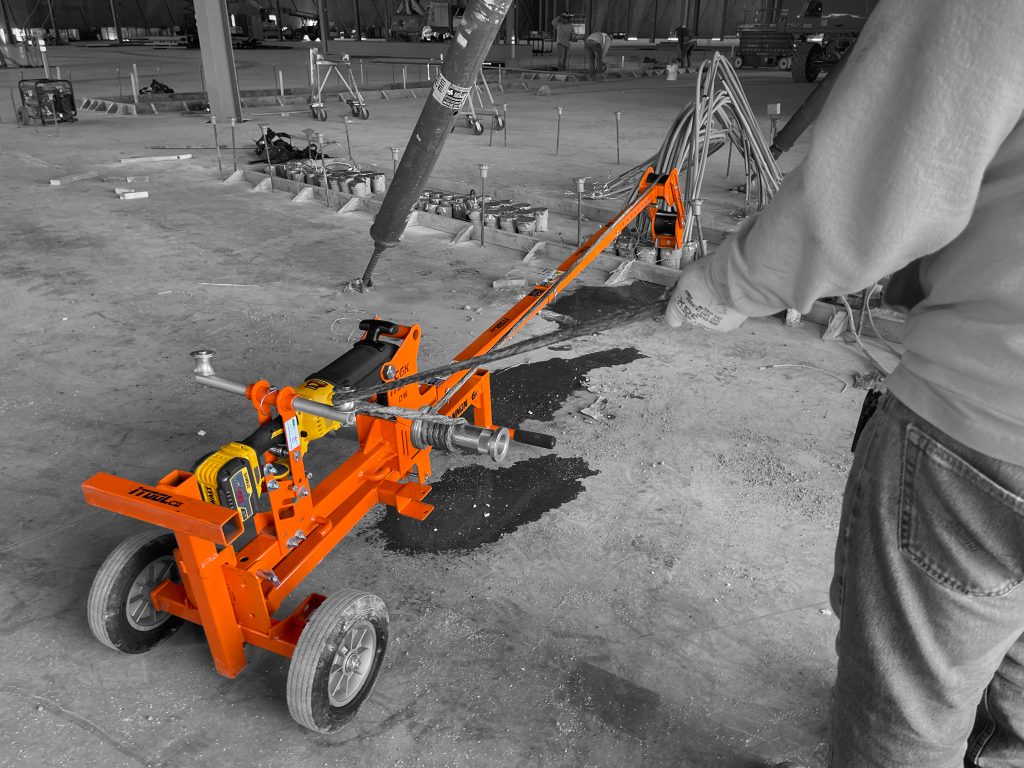 The Cordless Cannon 6K (as well as our other products) is proudly made in the United States of America out of Clin- ton, TN. With a six-year limited warranty and an incredibly helpful and friendly staff ready to meet your needs, iTOOL- co has quickly become a leader in the electrical tool market. Offering on-site demos with the help of traveling demo trailers around the country, our experienced sales staff are able to answer any questions regarding the Cordless Cannon 6K or any other products.
Want to find out more or schedule a demo? Visit us on line www.iTOOLco.com or give us a call at 865-670-3713.