WE STARTED IN 1966 based on more than just making a fair profit. SP Products Inc's philosophy and dedication to making valid contributions to the industry began with "Econo-Whips". It was a first prefab concept of organizing a project, streamlining and minimizing errors on the field.
No-center stop coupling and prefabricated assemblies followed as a logical step in that direction, helping contractors build their prefab shops, aligning with each step of projects.
Wire harnessing the next prefab product that changed the industry in many ways as going in one pull and you're done wiring unique method of minimizing troubleshooting and waste of material on the job.
Printing each individual wire every ½" length to identify circuitry with our UV-cured methodology of wire printing that was difficult to rub off.
The contractor is in a position to start and finish its project with many S-P Products offerings as Qwikduct templates for underground duct banks that meet engineering specifications, UL Listed, tested for load, mold and temperature, digging a narrower trench, thus less excavation, concrete yardage and backfill; lowering all conduit from above trench with no workers inside trench as a safer way to go build duct banks.
Transition fitting product lines of our company offer a wide variety of applications from connecting rigid elbows to conduits thru slabs, transitioning from SCH40 or 80 PVC conduit to any type above slab-rigid, thin wall, flexible conduits, liquidtite, aluminum, end bell, stainless steel, MC cable and many other varieties with reamer or reamerless ways of doing that transition as well as conduit offset to meet any imperfection of conduits entering manholes or vaults on job situations when conduits do not center on manholes after concrete has been pour into trenches resulting in offsets.
Our motto is to care for our country, industry and electricians by encouraging everyone to buy and install MADE in U.S.A innovative products for Safer-Better-Faster jobs and provide opportunities with fair compensation for current and future generations in this country.
We develop and promote products that accomplish these goals and are proud to be electrician's friends by providing them with the satisfaction of making valuable contributions to the industry and receiving fair compensation for their ideas.
S-P Products provides labor-saving devices and products to ease electrical construction projects.
Our overhead box support plates offer a variety of many conduits entering electrical boxes from 4" square to 20"x20" junction boxes meeting support rules for conduits entering and exiting these boxes.
Trapeze bracket systems are another great family of products that offer solutions to trapezing conduit overhead and together with our conduit block products offer many ways of reaching great results by using these simple and common sense high-quality products.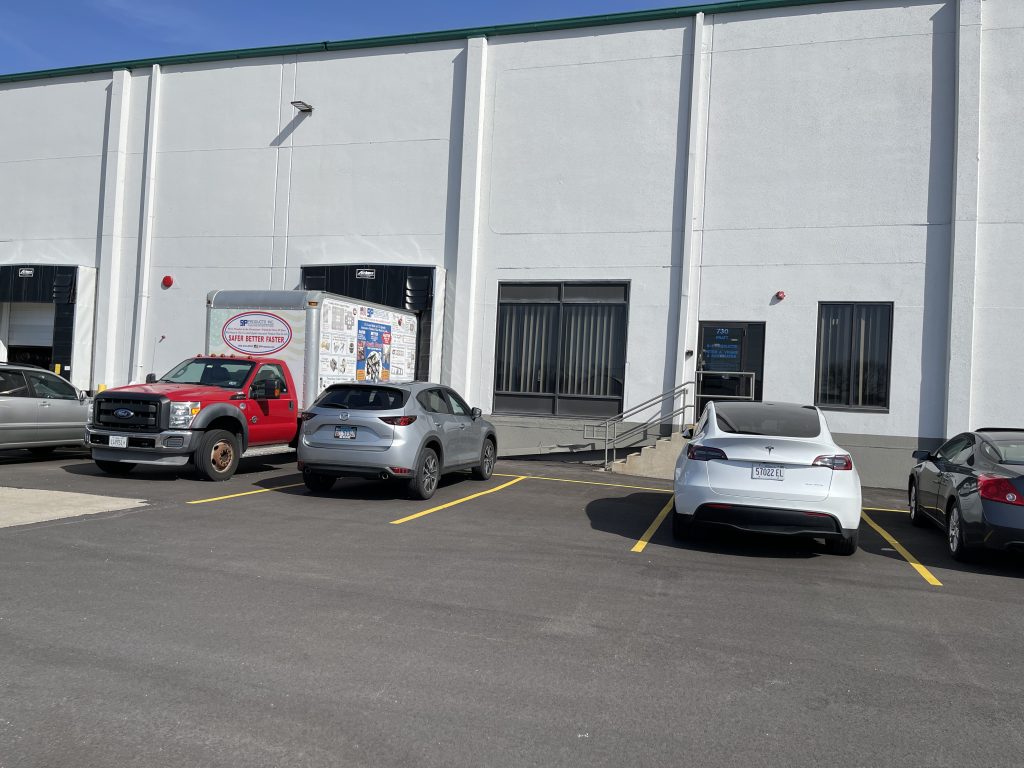 Many of our products  EZ PULL EZ READ wire Harnesses, Qwikduct templates, Transition fittings, Conduits offsets, Conduit Box support plates, Trapeze brackets, conduit blocks, wall brackets are some high quality, innovative products providing certifications and meeting industry standards.
A lot of products have been invented by experienced electricians. We are a dedicated NJATC Training partner, striving to improve our industry any way possible.
Our manufacturing facilities help keep electricians off the bench providing good-paying jobs in our country.
Think of us as your Prefab Shop to meet all high-demand requirements and fast-paced projects by bidding quicker and securing more jobs helping your company growth in the process.
Visit us at www.spproducts.com or call 1-800-233-8595 with your IDEAS and we will be your partner on your road to success.