GIVEN COMMUNICATION METHODS CHANGE QUICKLY, connectivity manufacturers have always required constant innovation to meet the needs of a changing network landscape. However, this adaptive industry faces a new challenge, not only to produce new, high-quality technologies but to also meet sustainability benchmarks. Now it is crucial for companies to choose networking manufacturers who maintain both assured quality and sustainability metrics.
Network solutions manufacturers must provide a sustainable process, but assured quality in a manufacturer is essential for a company to get the highest return on infrastructure investment. In selecting a high-quality manufacturer, companies should look for some of these core qualities.
Look for quality documentation and warranty, meaning that each product is labeled with a unique serial number for full traceability. Also, look for limited lifetime system and performance warranties. Find a manufacturer that offers technical experts either remotely or onsite at no additional charge to help with topology and infrastructure layout, along with elevations, pathways, and specifications. A manufacturer which meets quality standards such as, ISO 9001 certification. This certification includes third-party auditing of manufacturer sites, functions, products, services, and processes.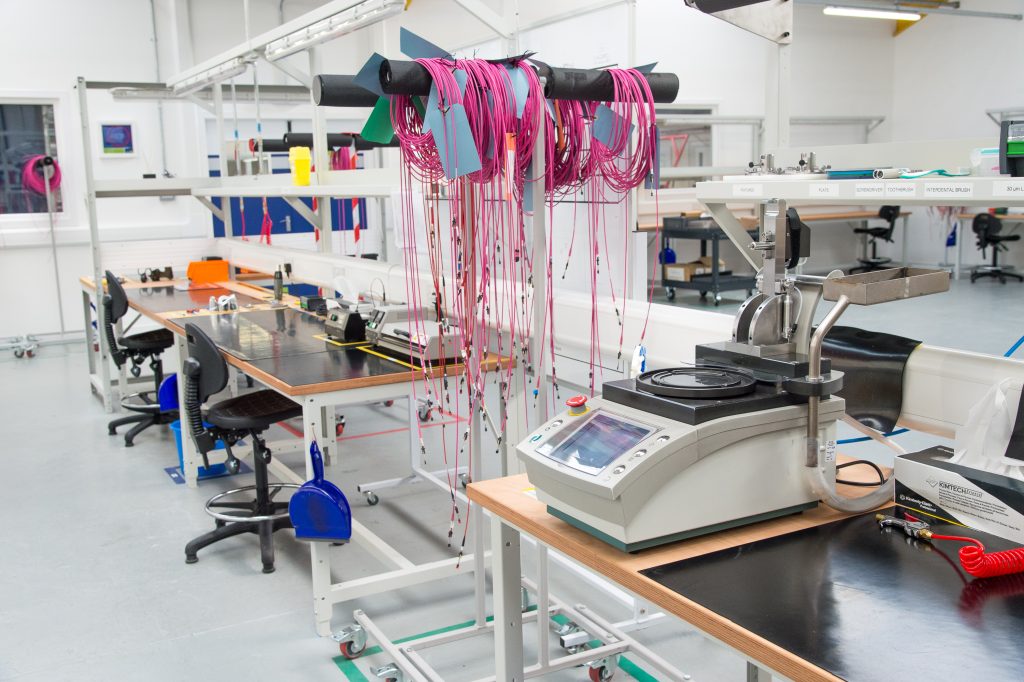 It is key to find dedicated make-to-order facilities that can take on large orders while providing a fast turnaround. In some manufacturing environments, orders that are too large or too small may be pushed to the bottom of the production pile. Make-to-order facilities prevent this problem. A high-quality manufacturer should produce both cabling and assemblies to ensure optimum installed performance. Also, the manufacturer should keep a global supply of pre-terminated cabling options that meet cable flame rating requirements to support regional requirements.
Companies and organizations should identify and utilize cabling manufacturers who are prepared to meet assured quality criteria in addition to the sustainability metrics that will make our world a better place. Leviton Network Solutions meets these standards as a single-source global manufacturer of copper and fiber cabling systems with sustainability built into its production processes.
To supply the increasing development of data centers around the world, Leviton opened new Made to Order (MTO) cells within our manufacturing facilities in Glenrothes, Scotland, and St. Petersburg, Florida. By producing and designing custom configurable pre-terminated fiber and copper cables and cassettes in the United States and the United Kingdom, Leviton has distinguished itself from many other cabling manufacturers. These make-to-order manufacturing facilities limit the distance products need to be transported, allowing Leviton to reduce emissions throughout the product life cycle for customers in North America, UK, Europe, the Middle East, and Africa.
Additionally, Leviton Network Solutions is committed to protecting the environment through the design, manufacture, delivery of sustainable network infrastructure for data centers, businesses, schools, hospitals, government facilities, and commercial mixed-use markets around the world. All Leviton products are engineered to exacting standards while considering environmental impact through every step of our ISO 9001 Certified product development process, from initial material sourcing to final packaging and logistics. Leviton's primary cable and connectivity factories are certified for environmental and energy management systems. Also, the EMEA headquarters in Glenrothes, Scotland, was the first data communications factory to achieve PAS 2060 Carbon Neutrality. Through these sustainable design and manufacture practices, Leviton Network Solutions produces products that contribute to greater energy savings, less waste, and carbon footprint reduction.