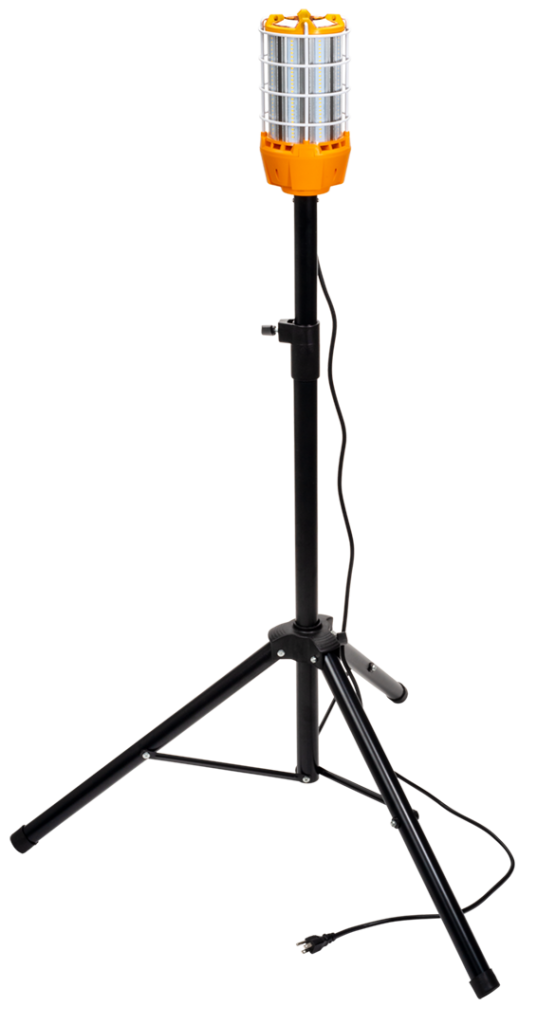 Topaz introduces their 120/277V dual-voltage LED Temporary High Bay Fixtures in 100 and 150W models and compatible tripod for convenient use anywhere.
Damp location rated, and vibration, shock and impact-resistant, these temporary lighting fixtures are suitable for use in new construction and renovation applications. Lightweight temporary high bay fixtures come ready-to-use with 6-foot power cord, 20" safety cable, and corrosion resistant heavy-duty safety cage.
Michael Balsamo, Vice President of Product Management said, "Topaz understands the challenges of illuminating construction sites. As we developed these fixtures, we wanted to create a product that installs easily. The threaded hub allows for easy hanging with the eyebolt ring or pendant mount, or use anywhere temporary lighting is needed with the sturdy and durable tripod."
Topaz is a leading manufacturer of electrical fittings, traditional lighting, ballasts, LED fixtures and lamps.
For more information, visit www.topaz-usa.com.