Engineered for High Ambient Temperature Areas, Appleton IHC Luminaires are Ideal for Steel Mills, Pulp & Paper Plants and Heavy Industry
Emerson recently launched its Appleton® IHC Series of high-lumen output LED luminaires designed to support heavy industrial facilities requiring lighting fixtures capable of withstanding maximum ambient temperatures of 167° F (75° C) to help drive continued productivity and safety. Featuring industry-leading lumen outputs of 50,000, 60,000, 75,000 and 90,000, the Appleton IHC LED Series supplies up to 250% more output than standard LED fixtures on the market, unlocking operational cost-savings for manufacturing facilities by requiring fewer luminaires and consuming 60 percent less energy than traditional HID lighting.
Mounting Versatility
Minimizing installation cost with multiple mounting options is another transformative advantage of Appleton IHC LED Series. Installation of a fixture in an industrial plant represents 8-10% of its overall life-cycle expense, underscoring the need to reduce labor costs. Versatile, fully adjustable mounting brackets enable Appleton IHC LED luminaires to be quickly installed flush on a ceiling as a high-bay fixture, wall mounted for flood lighting, hung on a threaded hook and cord, pipe mounted, or mounted via stainless steel cable depending on the facility's needs. Emerson also offers a pre-wired option for the luminaire, complete with 10 feet of cord, so electricians do not have to open the luminaire to access its internal wiring compartment. In addition, its low profile means more fixtures can fit into aerial lifts so that electricians can install several fixtures before returning to the ground to load more units into the lift. In fact, Appleton IHC LED luminaires can be safely tilted on their side so that 4 to 6 units can fit into an aerial lift basket at one time.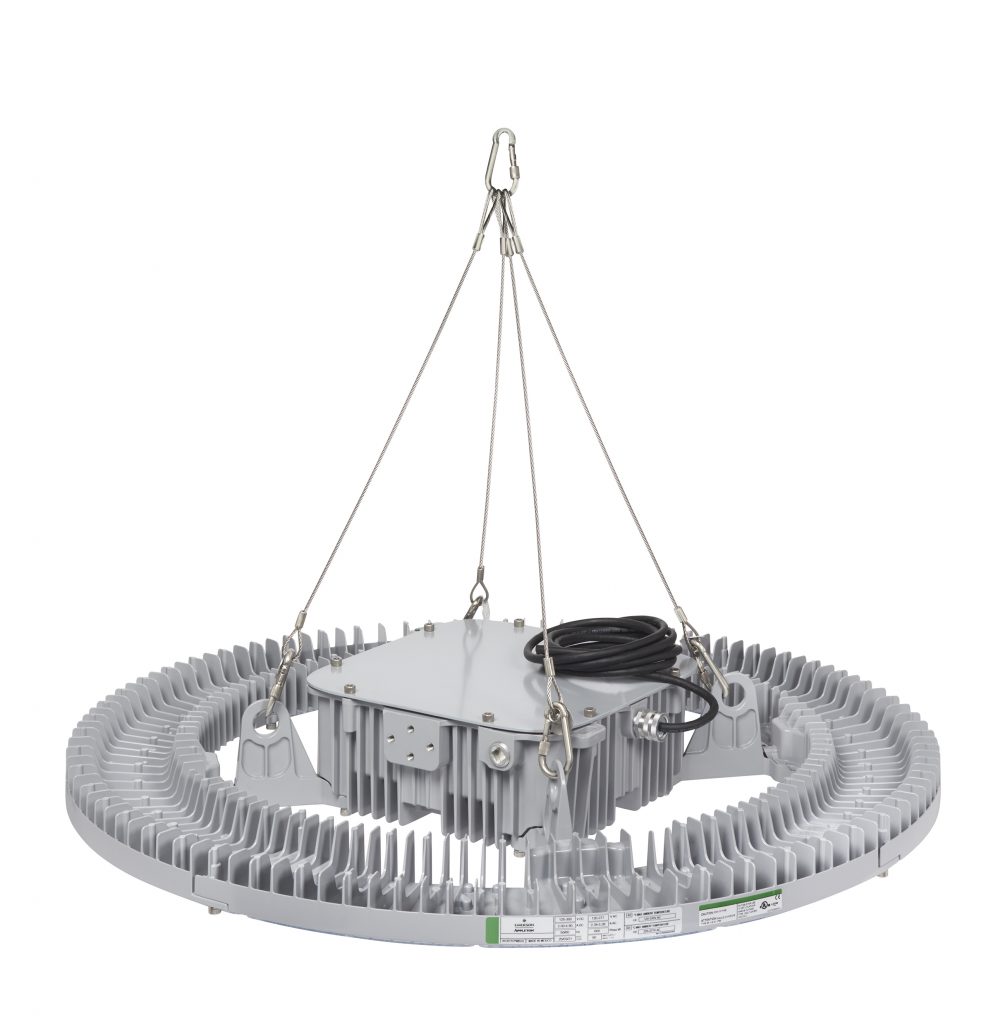 Retrofitting HID
Appleton IHC LED luminaires are ideal for the retrofitting of outdated, inefficient HID fixtures in high
temperature applications. Potential energy consumption savings up to 60 percent can be realized by retrofitting, plus it will eliminate the need for the frequent relamping, maintenance or replacement that HID fixtures require. Mounting brackets come with several different hole patterns to allow for cost-effective retrofitting to existing customer mounting configurations.
For more information, visit www.masteringled.com.