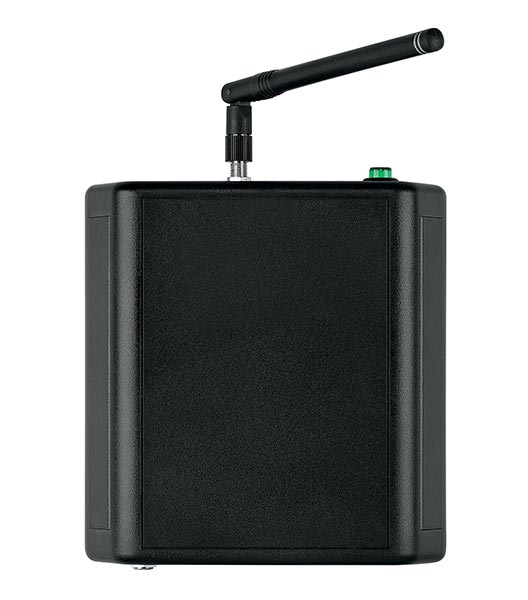 Tridonic has added groupCONTROL functionality to its SIDEREA solution for efficient lighting in smart cities. The new system enables groups of up to 60 luminaires to be controlled.
Tridonic has expanded its SIDEREA family of citizen centric lighting solutions with the addition of SIDEREA groupCONTROL. This new feature enables urban outdoor lighting systems with up to 60 light points – for example in parks or along cycle and pedestrian paths – to be controlled centrally and autonomously. With the aid of sensors or programmed schedules, urban areas can be illuminated reliably and on demand. The Dynamic Lighting function is capable of controlling Tunable White luminaires, thereby providing cities with a flexible means of meeting demand for daylight-dependent lighting. The autonomous system is based on the interaction of smart components tailored to facilitate the management of lighting installations in the smart cities. The solution comprises all the components needed to connect to central management systems and Smart City platforms, including sensors, drivers, communication modules, wireless modules and gateways.
A vital component of groupCONTROL is the Multi Master Controller CIS 30 DA RF, which has been the first controller on the market to be Zhaga D4 certified. This certification ensures the interoperability of luminaires, drivers, connection nodes and peripherals. It also regulates the connection to the luminaire with a Zhaga-compliant connector. The CIS 30 DA RF controller controls up to eight DALI-DT6 channels as well as the integrated ambient light sensor which opens up dynamic light scenes and Light on Demand. Thanks to the Zhaga Book 18 Standard and D4i certification, the intelligent system can be seamlessly integrated in an IoT network via a cloud gateway in the next expansion stage. Scalability ensures the future viability of this smart system.
For more information, visit www.tridonic.com.